Radik™
Lightweight and easy to handle, with ultra adjustability for youth archers.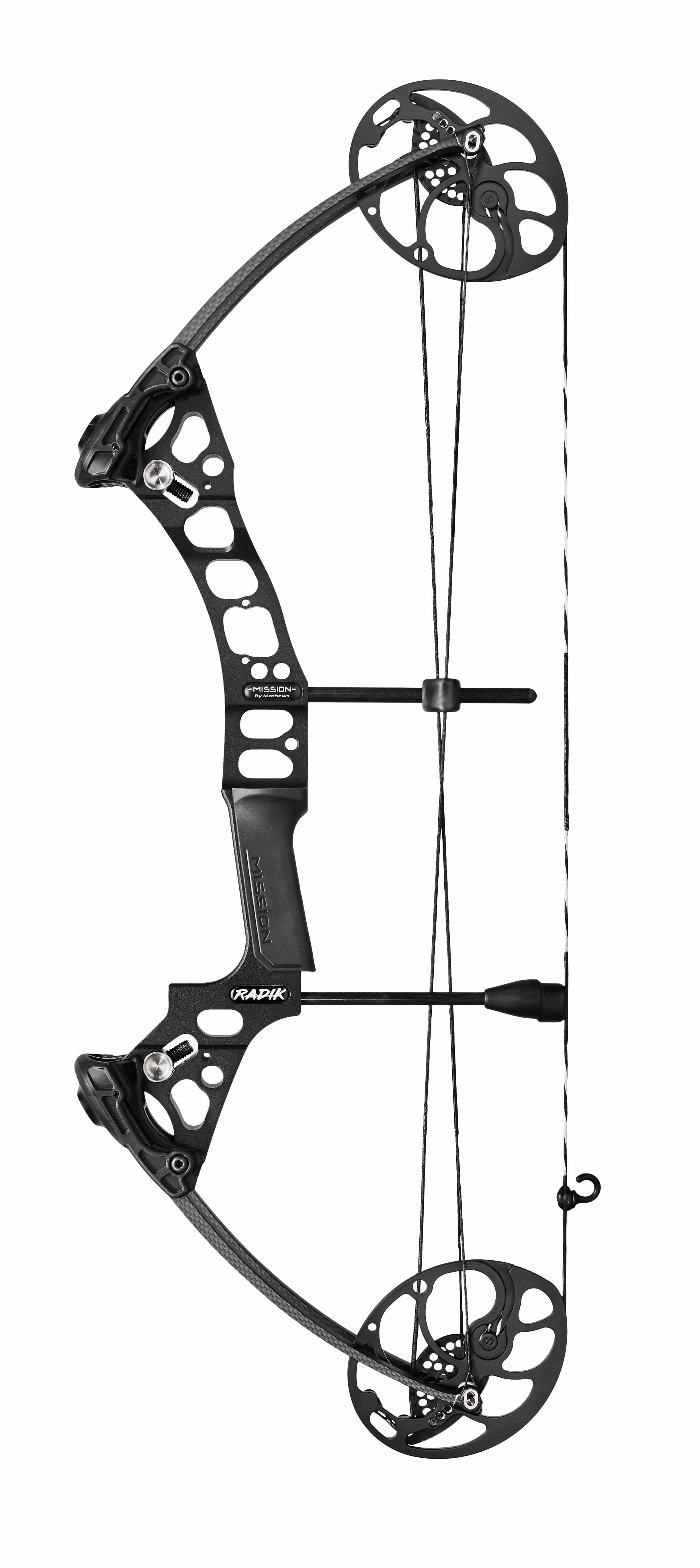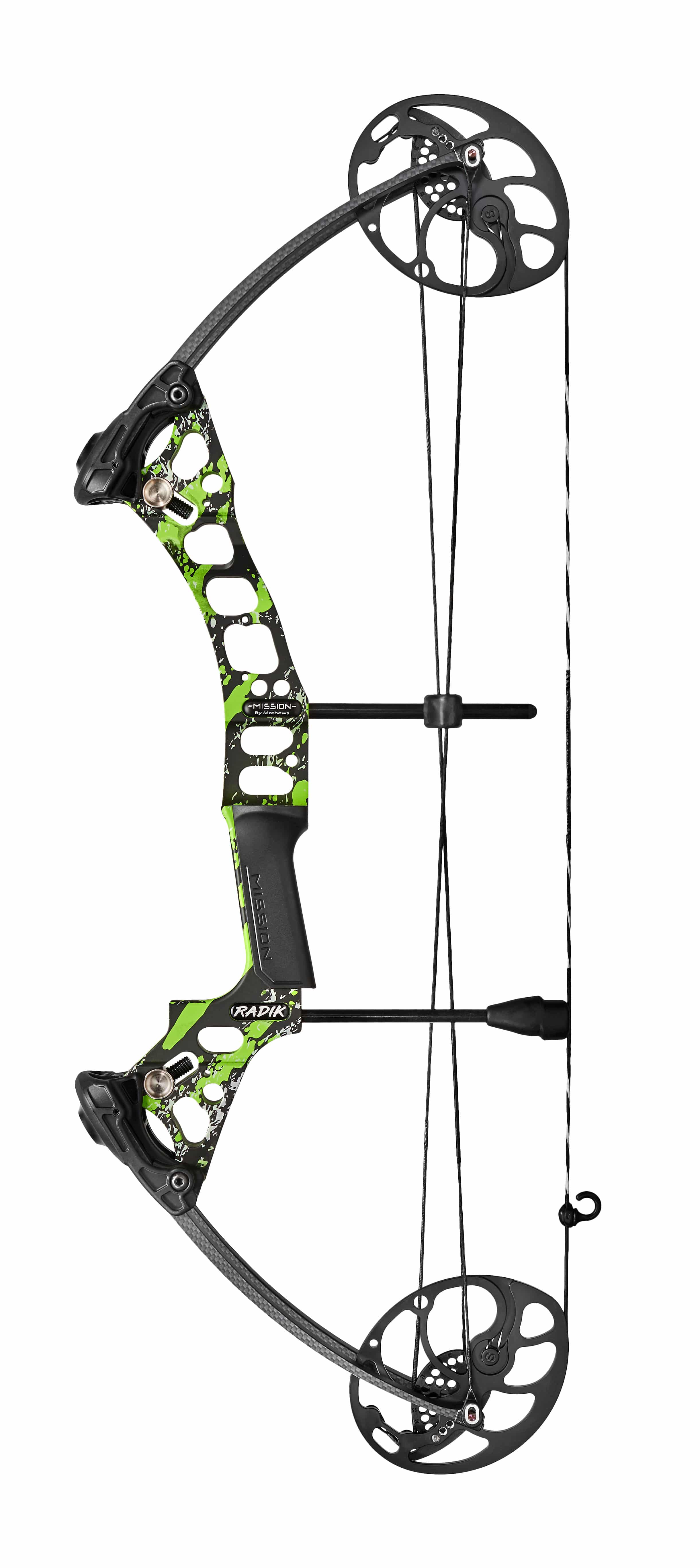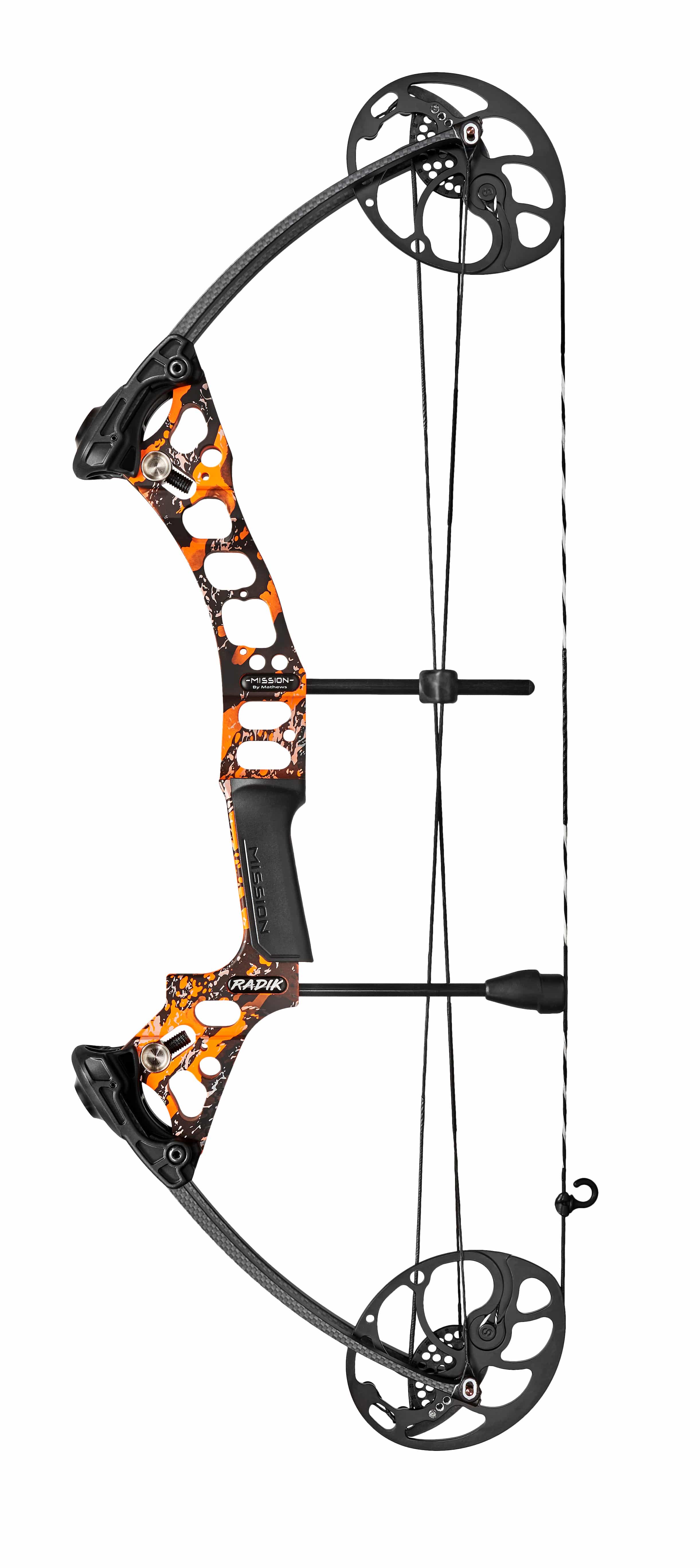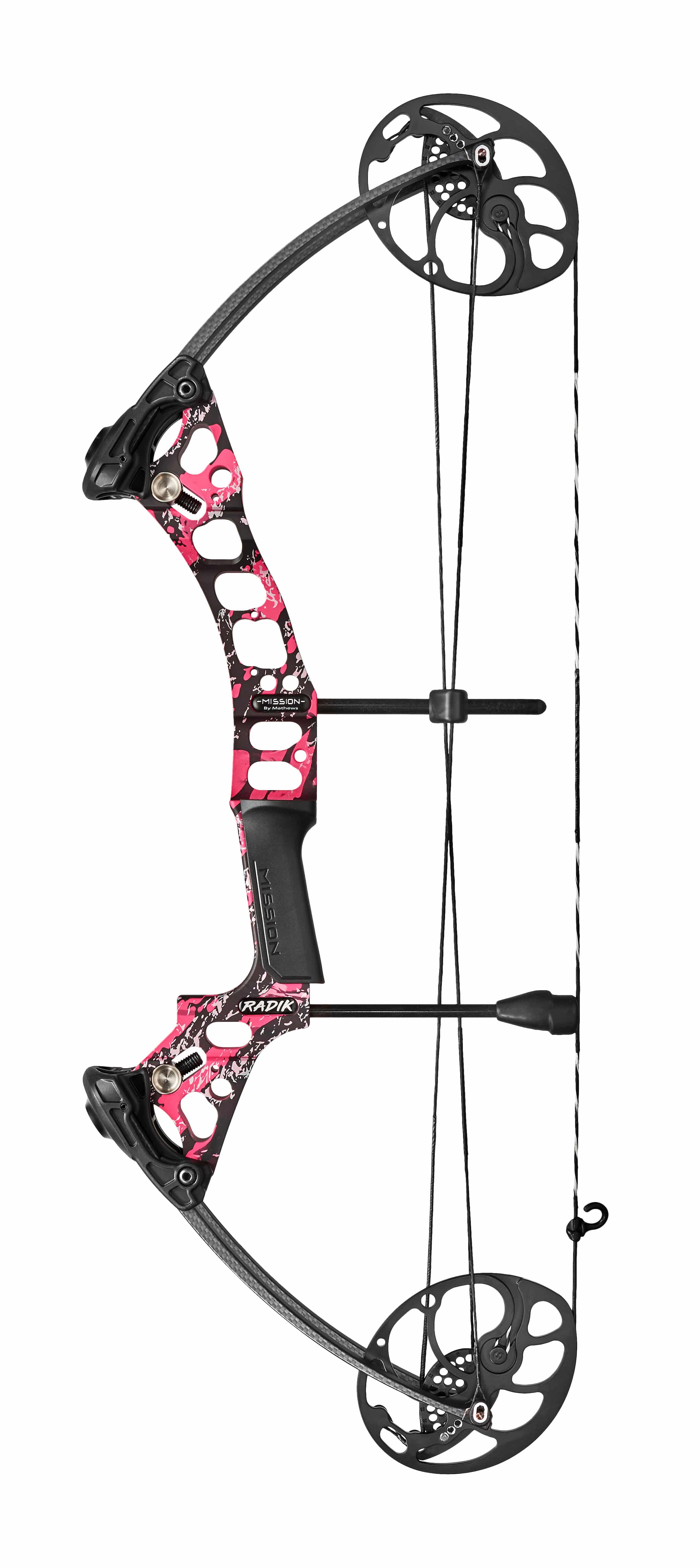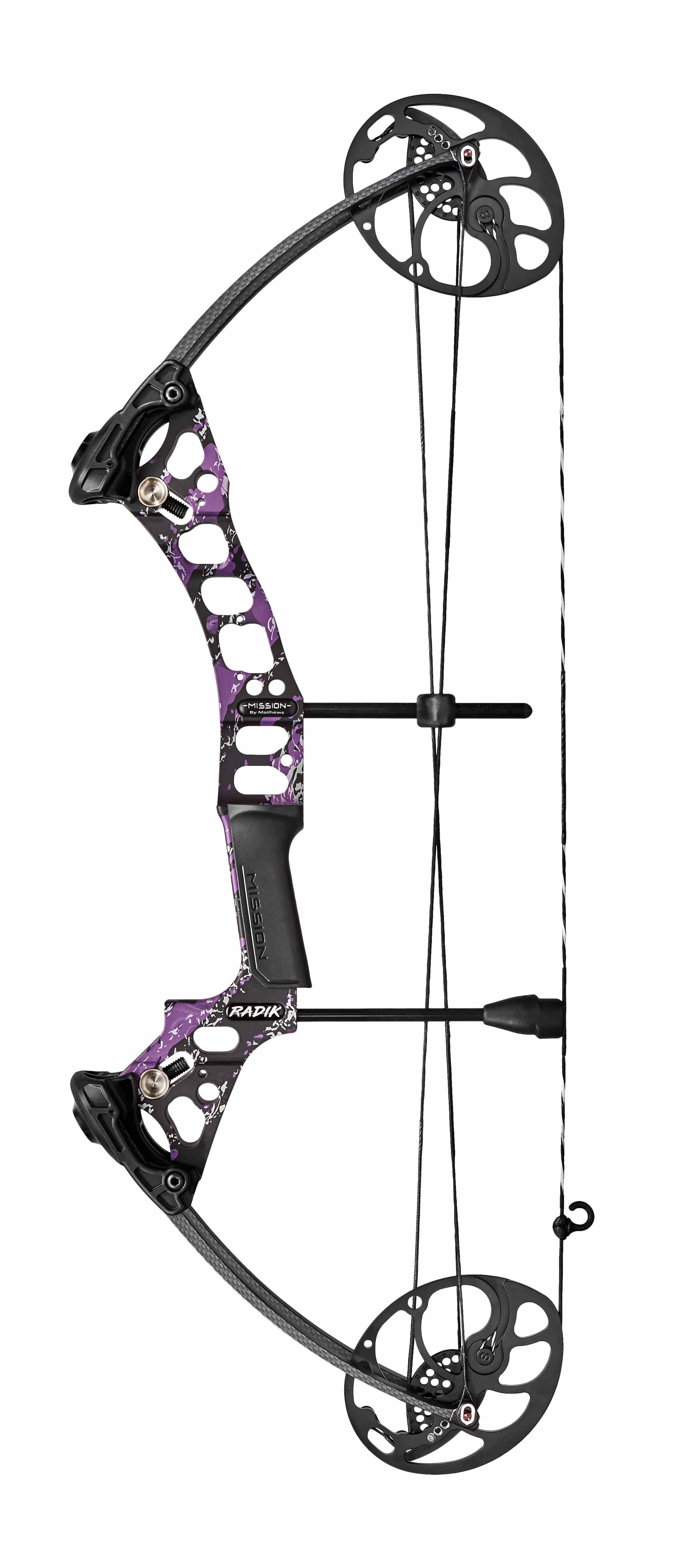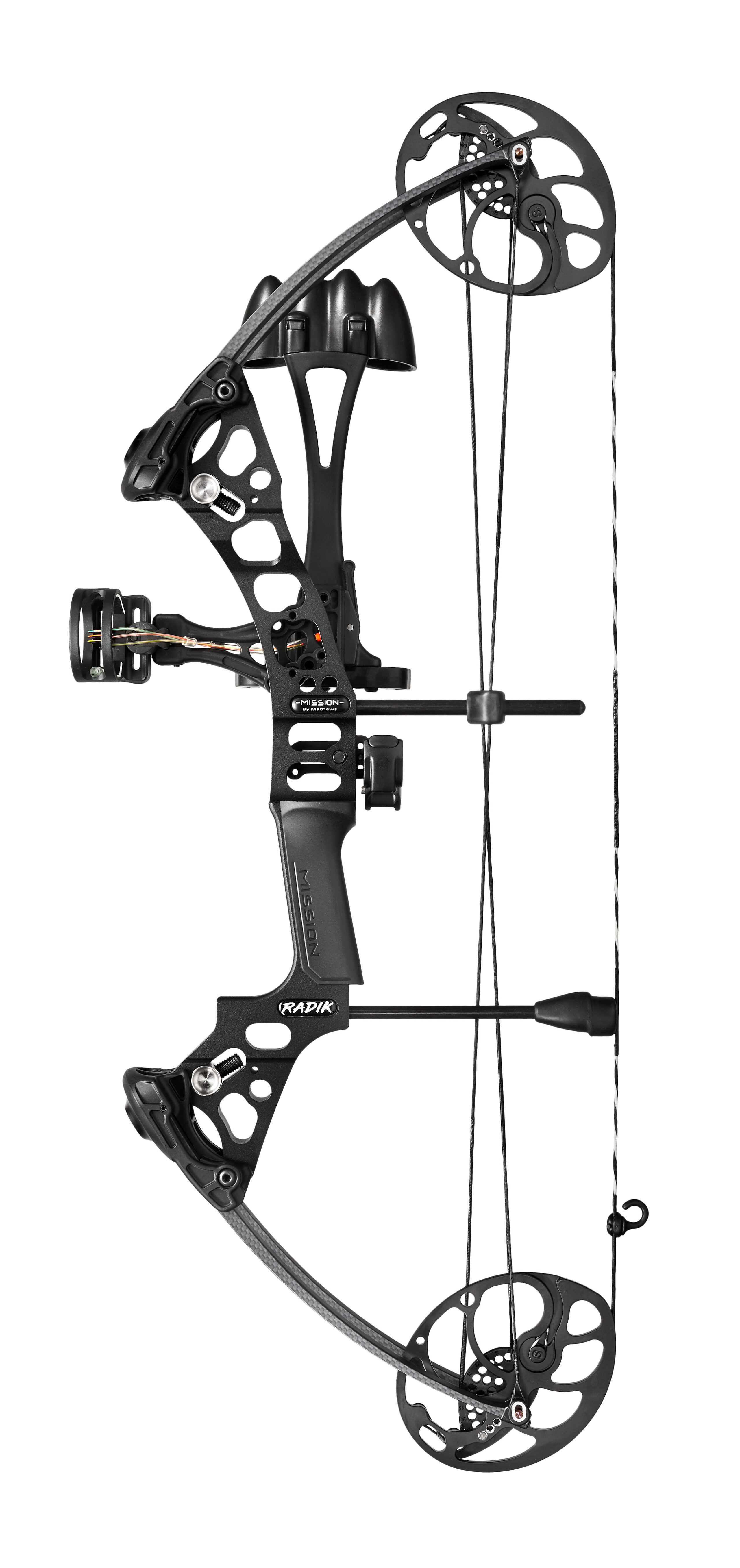 Bows

Radik™

$339 MSRP

5

out of

5

based on

3

reviews.

Overall rating:

The Radik offers great fit and feel for young archers. It weighs a mere 3.04 pounds for easy handling and adjusts in half inch increments from 17 to 28 inches with the turn of a screw. Its wide range of weight adjustibility (10 to 50 pounds) gives you years of growth potential in one bow. The cam system also features a solid back wall for a more comfortable and consistent anchor point. Its slim, composite grip and precision cut riser offer a best-in-class fit and feel for shooters at the beginning of their archery journey.
Radik

Specs
Brace Height

6 1/8"

Draw Weight

10-50

Physical Weight

3.04

IBO Rating

N/A

Draw Lengths

17-28

CAM

RDK

Axle-to-Axle

28"

Let-Off

Up to 80%

MSRP

$339 MSRP
Radik

Adjustability

Our  Fast Fit cam technology offers half inch draw weights for a wider range of adjustability and is quicker and easier to adjust than ever before. Draw weight automatically increases with every draw length, ranging from 10-50 lbs.
Featured tech

Fast Fit ™ Cam Technology

This highly-adjustable cam system features our Fast Fit mods for outstanding performance at every draw length. It's easy to adjust with just a quick turn of a screw.
Featured Tech

Refined Grip

The redesigned grip on the new Radik is thinner, more streamlined and ergonomic for consistent hand placement for reduced torque and enhanced comfort.
RADIK

Finish Options
REALTREE® EXCAPE

Black

Green Splash

Orange Splash

Pink Splash

Purple Splash
Resources

Finding your draw length
Reviews
"
"These little bows are in pretty incredible. They are totally adjustable to fit nearly any age group, toddler to teen. It feels good starting them off with a bow I'm confident in and not something that feels like a toy. "
"
Incredibly high quality bows
★★★★★
"
"These are incredibly high quality bows that are built and feel like the premium bows on the market today. Being able to adjust the draw weight and and length without a press makes fine tuning incredibly easy and allows you to quickly make adjustments to ensure that the bows fit perfectly."
"
Had a blast shooting the new Mission Radik
★★★★★
"
"My two boys ages 6 and 7 have had a blast shooting the new Mission Radik. The ease of adjustability for little kids is awesome. One of the best features of this bow is the ability to adjust and fine tune the draw lengths for bow of them without having to visit our local archery shop. The kids are close in age but not in size. I can adjust both the draw length and the draw weight with just a simple turn of an Allen wrench. We had them both hitting the 3D deer target at 20 yds "right in the boiler room" within a matter of minutes with the Radik! The other thing I love about the Radik is the overall range this bow has it will grow with both of the kids and they will be able to shoot this bow for years. There is nothing more that I love that to be able to pass down and share my passion for archery with my boys and the Radik allows me to get them out there shooting with me sooner than anything else. I would highly recommend to anyone with a child just getting started in archery to try the Radik. Mission hit the 10 ring with this bow."
"
Submit Your Review
Getting Started

Let Us Help You Get Started